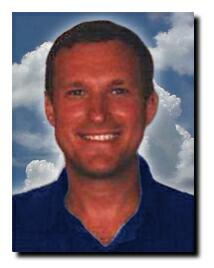 Tired? Uptight? Tense? Built up tension? Need a man's touch? Let me help you out. People get bodywork for a variety of reasons and all of them are valid. There are numerous bodywork modalities available for all types of needs and individuals. No two therapists offer the exact same type of bodywork. It is wise to check around and try out a few bodyworkers until you find one that fits your needs and someone with whom you are comfortable. Then set up a regular schedule with them. There are countless benefits achieved from a regular bodywork schedule. It is much like a tune up for the body to prevent many aches and illnesses. Because of the differing styles and levels of comfort, what you experience during one of my sessions is not necessarily something that can be expected from another therapist, and the opposite is true too.

My style is Swedish based (meaning long gliding strokes) with kneading of the sore aching muscles to relieve the built up tension. I usually use a medium pressure, varied to your preference of touch. I check with you during the session to see if the pressure and touch is appropriate. Most of the bodywork sessions I perform are full-body, manipulating and caressing you from head to toe, giving you a relaxing, sensual all over good feeling. I mix tantric (relating to balancing your body's energy) and other modalities in the session as needed and desired (per the type of session you scheduled). I studied massage in Dallas, Texas and in 1997 became a registered massage therapist. I am currently not registered and have expanded my scope of practice to not only include relaxation and body renewal, but also aura and chakra counseling. This is my full time employment and I enjoy it very much.

My body-work sessions are given in my home in a dedicated room that promotes a secure, safe, and confidential environment. It is lighted with a warm glowing lamp and/or candles. I use a very comfortable massage table, clean linens and soothing music to enhance the relaxing mood. I use an unscented massage lotion that is compatible with most skin types and is non-allergenic. It provides for a smooth bodywork session, but doesn't leave your skin feeling oily afterwards. Purified water is available to drink before and after the session. It is important to drink water after your bodywork experience to replenish thirsty cells. Shower/bathroom facilities are available for your use before and/or after your session to wash off any excess lotion or to tidy up. I appreciate a client with a good clean personal hygiene, so feel free to ask to take a shower before the bodywork session.

Some clients prefer no conversation during the session, while others feel that it helps them to open up and discuss issues in their lives. All conversations and identities are held in strict confidence. There is more to a good Body Renewal Session than just rubbing sore muscles. I normally do not use a drape, but if you feel more comfortable with a towel covering your mid-section, please let me know and I'll be happy to provide one. Most clients prefer to not be draped and that is my preference too, but your comfort level is what is most important. If you are comfortable with nudity, the session flows much more smoothly without having to rearrange the towel drap. Body contact is a healing experience in a safe environment. It feels good to both touch and to be touched. But just remember, the session is about YOU and YOU feeling good, not about me. YOUR relaxation is my top priority.

Our health is very important to us. Bodywork promotes not only a physical well being, but an emotional one as well. A good balance of diet, rest, exercise, interpersonal interaction, etc is important to feeling good.

So many have asked me to explain a bit more about TANTRIC bodywork and what that means. So this page will be dedicated to a bit more in depth thinking on that subject.
[Tantra is a journey. You and your body travel down a path. It is the job of the therapist to only guide you down the path and facilitate you experiencing this balance and "oneness" in your body and spirit.]
TANTRIC
Clients have asked me what Tantric bodywork is all about. I stumble when trying to define it because there isn't a good black and white answer to that question. Even after reading the dictionary definition it is a bit unclear.
Taoist Erotic Bodywork is an ancient art of India and the Oriental Culture. Tantra is an ancient way of looking at the world. In the Tantric view, all life and every aspect of creation including sexuality is celebrated and held as sacred. To read more definitions of Tantra see http://www.tantra.com  That website is from a "straight" point of view.
To read about it from a more male-to-male perspective check out:  www.gaytantra.net  and www.tantricmassage.com. Both sites have some pretty interesting and explicit reading.
The Body Electric is a school and workshop that teaches and is committed to exploring the healing potential of erotic energy and recognizes the body's wisdom as ancient, sacred, playful, and profound. It accomplishes this via Touch and Tantric philosophy.
I mix some of this philosophy into my Body Renewal Sessions and tailor them to the needs of the client. We are a society that craves TOUCH from our fellow humans and the ability to touch back in a safe manner. Buzz words such as "full body", tantric and Body Electric have come to mean that a bodywork session includes work in areas that are normally considered taboo. Some of the areas we very badly need this healing touch are the areas that society has deemed "dirty", "off limits" and "inappropriate".
Deep tissue bodywork and full body work can help you release powerful endorphins that bring about a positive mood as well as healing properties within the body. I'm not an escort and do not offer, nor have sex with, my clients. If you are comfortable with having a full body session, then I feel that you will  leave feeling much more refreshed and have a more positive outlook on life.
Even if you are in a committed relationship, having sex isn't the same as having your whole body worked over and having all areas worked. Again, I respect all boundaries that you have and will not cross over your comfort zones. You need to make me aware of what your comfort zones and boundaries are before the session. I hope this has clarified what Tantric work is about. Contact me if you have specific questions.
Taoist Bodywork focuses on waking every part of the body's sensations and emotions. The focus is to get the body in an aroused state, but not to the point of ejaculation and physical orgasm. The session stops short of that. In this philosophy you experience a full body orgasm, but not ejaculation. The goal is to go for as long as you can (days, weeks, months) without ejaculating. In Tantra, the focus is to not focus on not having an ejaculation, but to let the body decide what it is needing and what is best for it. Ejaculation is neither a goal nor not a goal of Tantra.